How can you protect your oral health? Keep good oral hygiene habits, says your dentist in Aiea, HI, Dr. Gale Marana. Her years of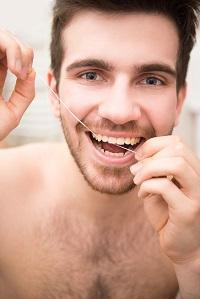 expertise in preventive, restorative, and cosmetic dentistry have shown her the value of consistent dental care both at home and at the office. Learn here what disciplines keep your smile strong and bright.
Here are the home basics
They start at home with your brushing and flossing routines. The American Dental Association (ADA) sets this rule of thumb for children through seniors: brush your teeth twice a day for a full two minutes, and floss daily.
What's the benefit of brushing and flossing? To be sure, they eliminate dental stains and bad breath, but beyond that, disciplined hygiene routines reduce oral bacteria contained in plaque and tartar. Your mouth teems with Streptococcus mutans when you consume starchy and sugary foods. However, cleaning your teeth and gums combats the corrosive effects of these acid-secreting germs.
Also, your dentist in Aiea, HI, advises all her patients cut down on processed carbohydrates and increase tooth-friendly dietary choices such as:
Water, to hydrate, cleanse, and increase saliva (which has antibacterial properties and starts the digestive process)
Low-fat proteins contained in fish and poultry
Whole grains (limit white flour)
Fibrous fruits and vegetables (the vitamin C in citrus fruits promotes healthy gums)
Here are the in-office basics
Every six-month check-up and cleaning appointment with Dr. Marana ensures that your teeth and gums have been thoroughly assessed for:
Gum disease
Tooth decay
Dental bite
Jaw joint function
The condition of dental crowns, fillings, and other restorations
Excessive wear on tooth enamel
Oral cancer
Also, your dental hygienist carefully scales tooth surfaces, flosses and polishes your teeth and uses digital X-ray imaging to look for decay and structural problems hidden from view. Also, the hygienist provides great tips on how to maximize your time with your floss and toothbrush.
For instance, many hygienists recommend electric toothbrushes which remove more plaque than manual brushing when used correctly and consistently. Also, your hygienist can show you excellent ways to clean around fixed bridgework, dental implants, periodontal splints and other dental appliances.
Check your habits
Dr. Gale Marana and her team want you to have a smile that lasts a lifetime. Keep up your good home care, and book your semi-annual exam and hygienic cleaning now. We look forward to seeing you! Call (808) 488-7868 for an appointment in Aiea, HI today!